It's Time to Directly Confront Our Problems
What it's like to suffer inflation from the Federal Reserve.
Imagine an average United States worker somewhere in middle America. They have a spouse and two children, and they have just gotten a 4% raise, taking their salary from $70,000 to around $73,000. However, with inflation going up 8% in two years, and energy bills alone costing over $4,000, they are actually losing money. How will they pay the bills if inflation makes any increase in salary worthless? How will they help their spouse and children if nothing in government is going to change? This is the reality for millions of Americans: Hard work has become worthless, and the American Dream is quickly fading into the American Nightmare.
The person making a million dollars a year has likely paid over $5,000 for energy alone. But they have the money. They have no reason to not sleep at night. There have been hundreds of articles written about the inflation going on in America, but there has been nothing written about a solution. Inflation may go down, but no one will ever regain their lost money. The rich people used their surpluses to buy commodities and get a loan from the PPP program. But the average person receives nothing. YOU receive nothing. The politicians seen on television or on the street will do nothing to get to the root of these problems. They are funded by the wealthy and by large corporations, while the average person is left to handle their own problems.
The root of the problem is the Federal Reserve's dual mandate. To explain, the Federal Reserve only requires one mandate: To keep inflation at zero. The President and Congress need to worry about the rest. However, if they did, you would quickly realize that they have messed up the budget to a high degree. This blatant lack of care for our citizens and the lack of problem-solving has created our Emperors with no clothes: Our senators, our members of the house of representative, and the past and current Presidents in recent years. None of them have gotten to the root of what is making America become a passing trend in the state of the world's nations. I have a plan to bring us back to form.
So read this and read it again. Call your senator, send them my plan for the Federal Reserve. This can be found at stevelaffey.com, under the "Issues" tab. Thank you, and together, let us strive for a better future.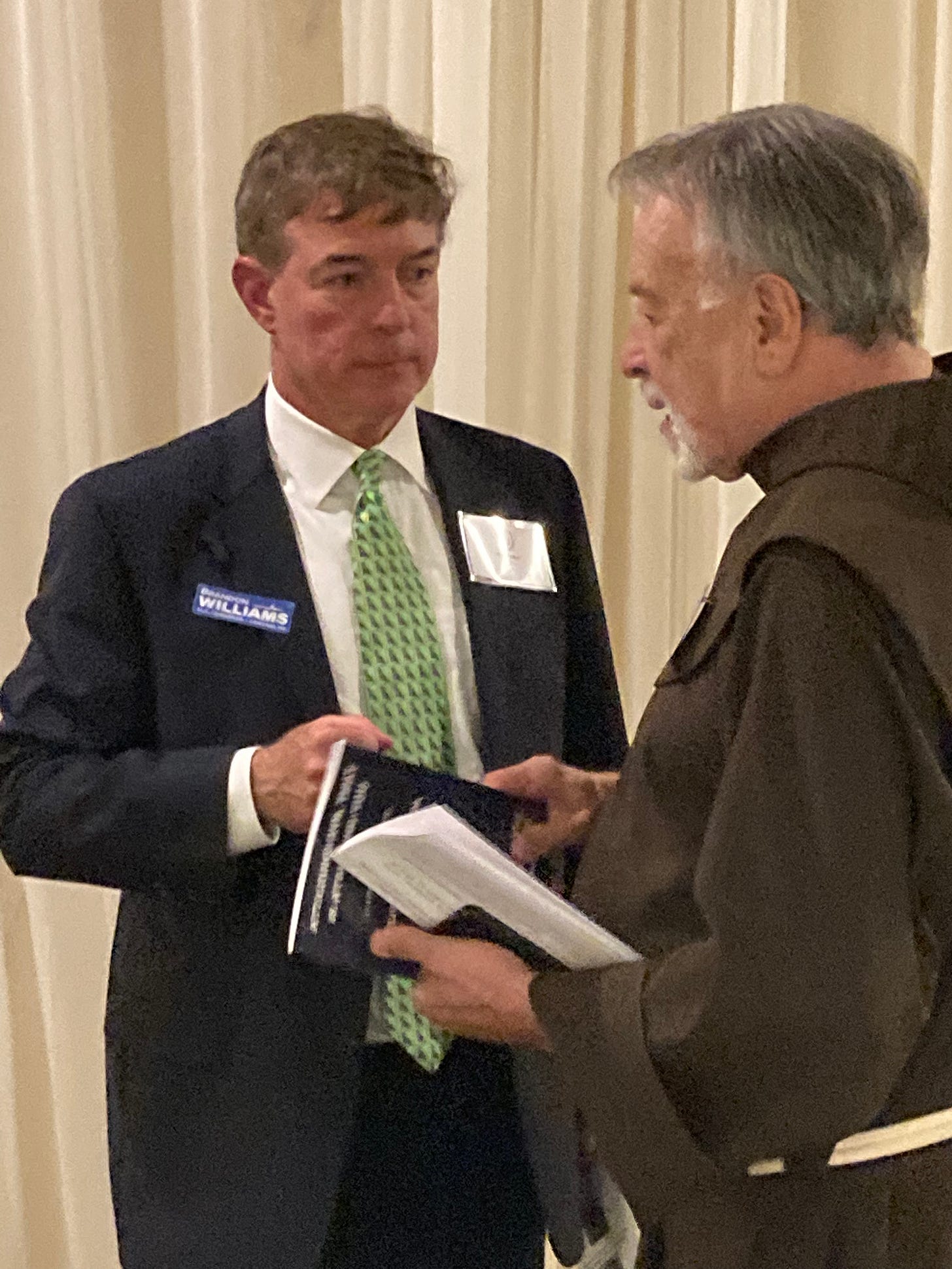 Thanks for reading Steve Laffey's Substack--on the campaign trail! Subscribe for free to receive new posts and support my work.
---
Thanks for reading Steve Laffey's Substack--on the campaign trail! Subscribe for free to receive new posts and support my work.